'Massifitti' Trebbiano di Soave Veronese Igt
Suavia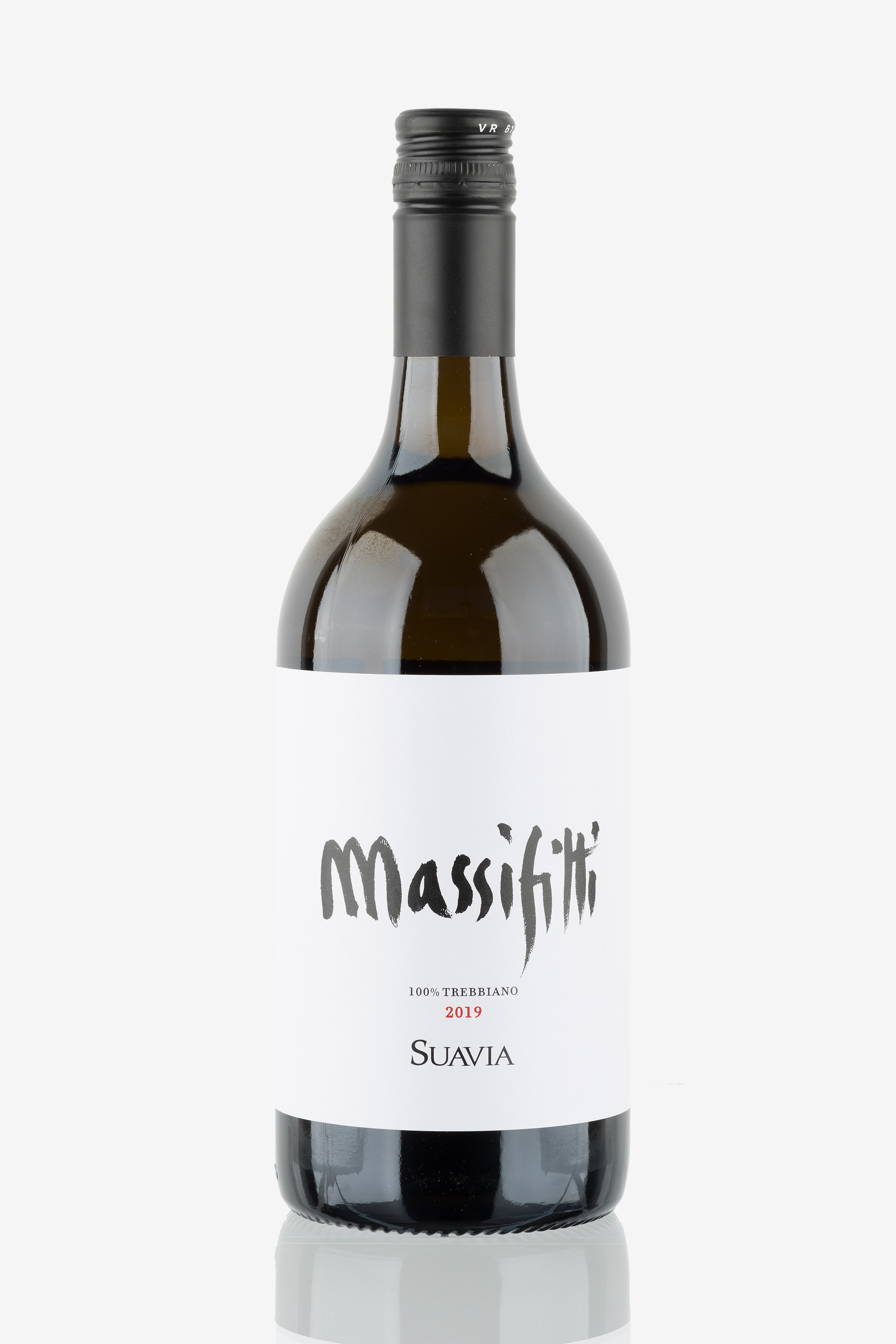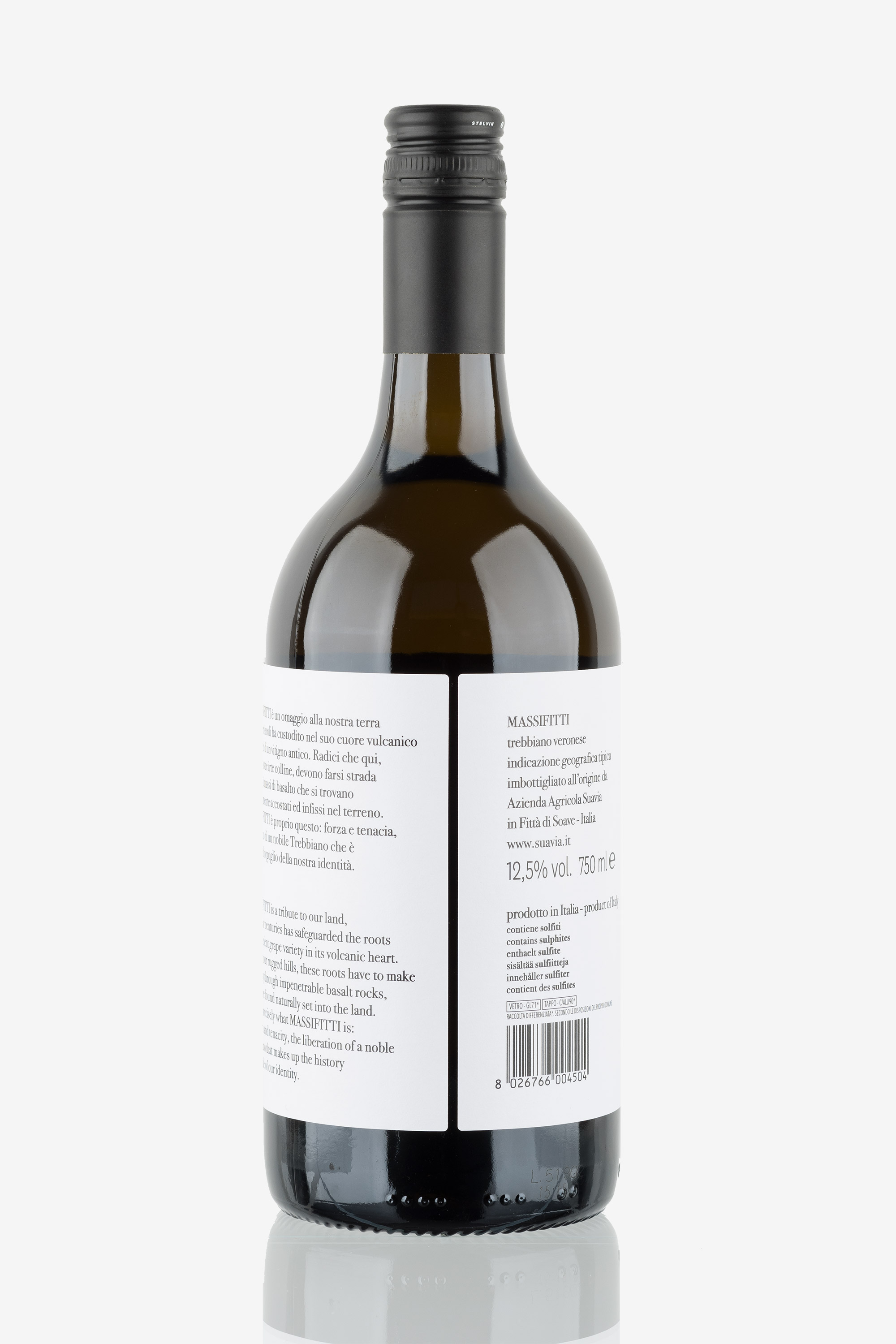 Trebbiano di Soave is another name for Verdicchio; genetic studies have shown that they are identical. It is among the most important native grape varieties in Italy and is used for the production of all types of wine, the dry ones probably being the best, with excellent longevity. Verdicchio owes its name to the green color of the berries; it grows mainly in the Veneto and Marche regions, transported here in the 19th century by Venetian merchants. It is a popular grape variety among growers because of its ability to adapt to different soils and climates.
Intense straw yellow. Flowers, peach, tropical fruits, spices. Delicate, savory, fresh, mineral, almondy.
Grape varieties:
Trebbiano di Soave 100%
Volcanic, composed of compact basaltic rocks
60 years old
na
na
na
50 q
Mid-September
Spontaneous fermentation in steel at a controlled temperature of 15-16*C. Maturation in steel on fine lees for 15 months. Only membrane filtration and further bottle aging for 12 months.
na
---
---
OTHER WINES OF THE SAME PRODUCER
---
Developed by

Bagubits
Copyright © 2023 Uglygrapes Srl - VAT 03936750045