'Campo dei Gigli' Amarone della Valpolicella Docg
Tenuta Sant'Antonio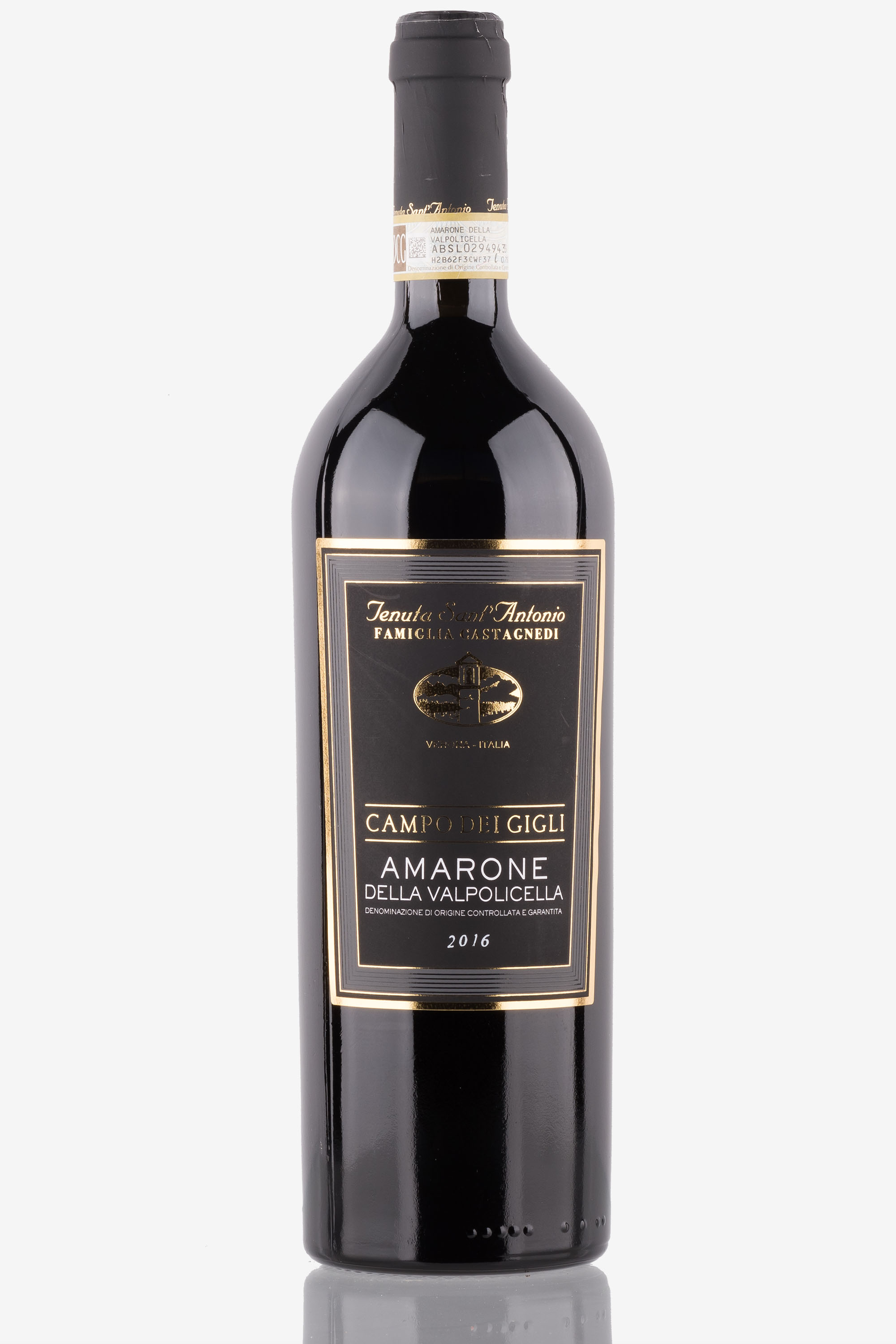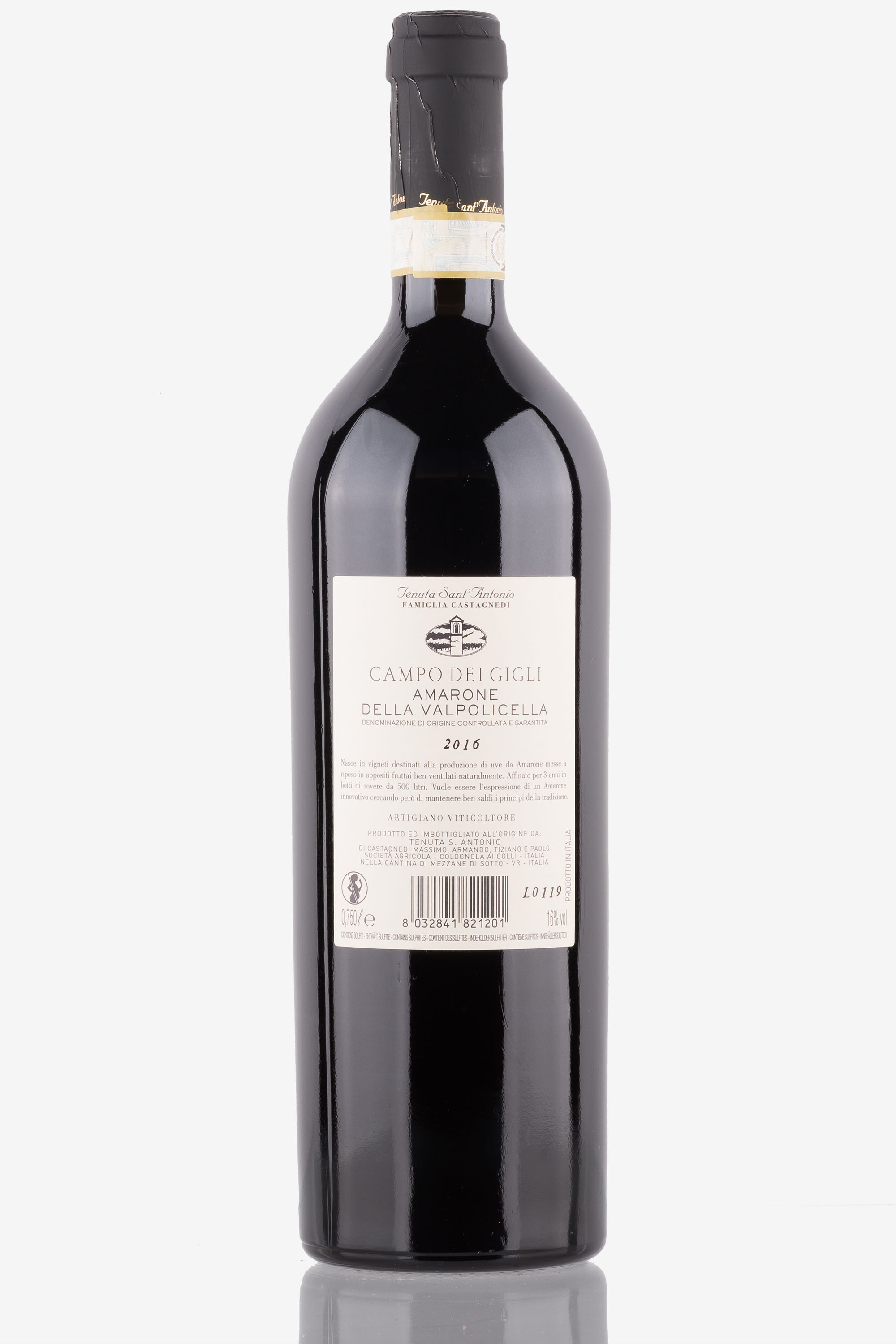 Campo Dei Gigli is the estate's most representative wine. The vineyards are located in Monti Garbi and are cultivated with the utmost respect for the environment; the soil is mainly calcareous and loamy. Vinification of the grapes, left to dry in ventilated rooms, takes place in new oak tonneaux.
Deep garnet red. Earthy, humus, macerated marasca cherry, dried flowers, leather, chocolate. Fresh, soft, savory, tannic.
Grape varieties:
Oseleta 5%, Croatina 5%, Corvinone 35%, Rondinella 20%, Corvina 35%
na
40 years old
na
Veronese bower
3300 strains per hectare
70 q
na
Withering for 3 months. Fermentation in wooden barrels with hand-pulling for 30-40 days. Aging in new 500l oak tonneaux for 3 years.
na
---
---
Developed by

Bagubits
Copyright © 2023 Uglygrapes Srl - VAT 03936750045