'Rubesco Vigna Monticchio' Torgiano Rosso Riserva Docg
Lungarotti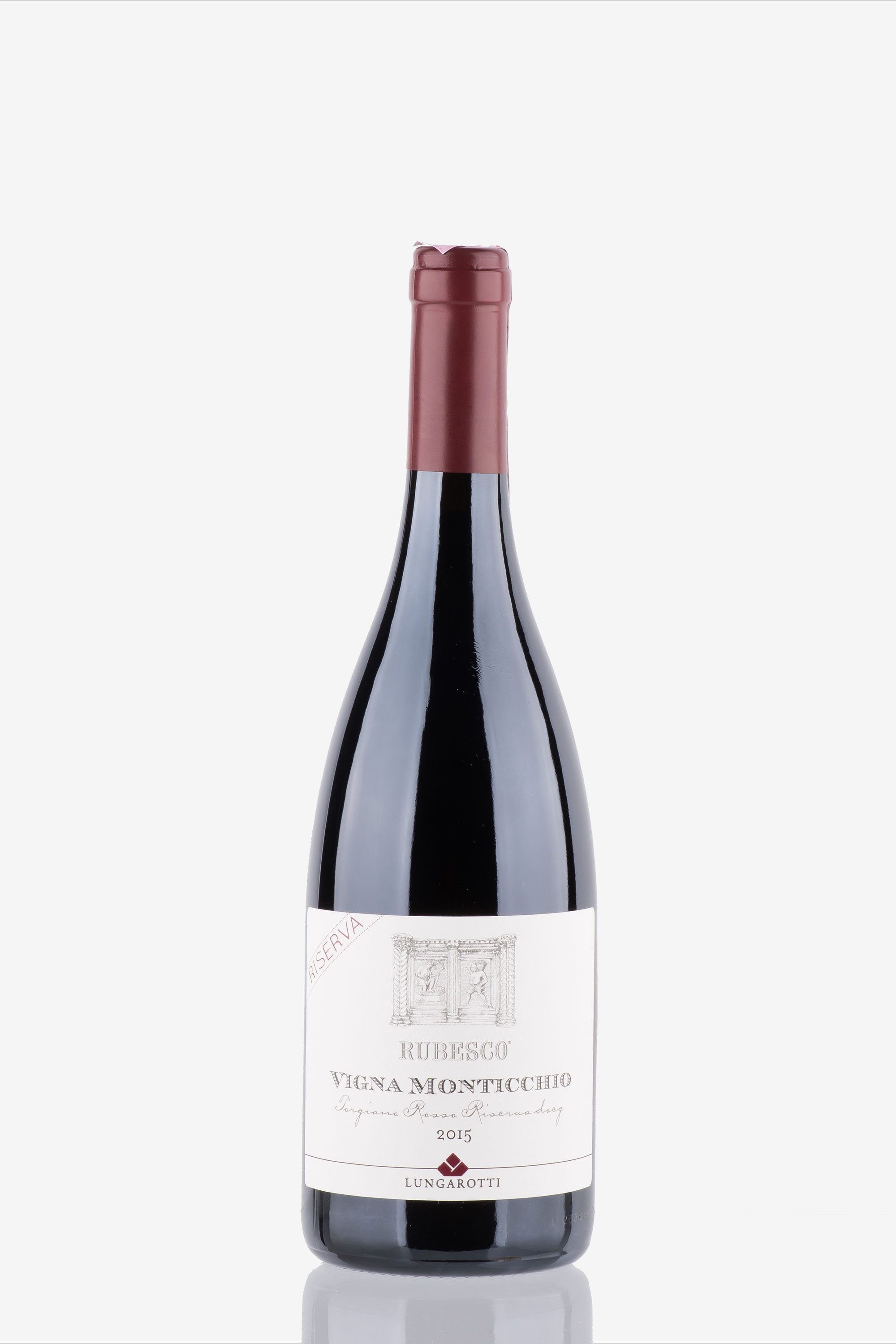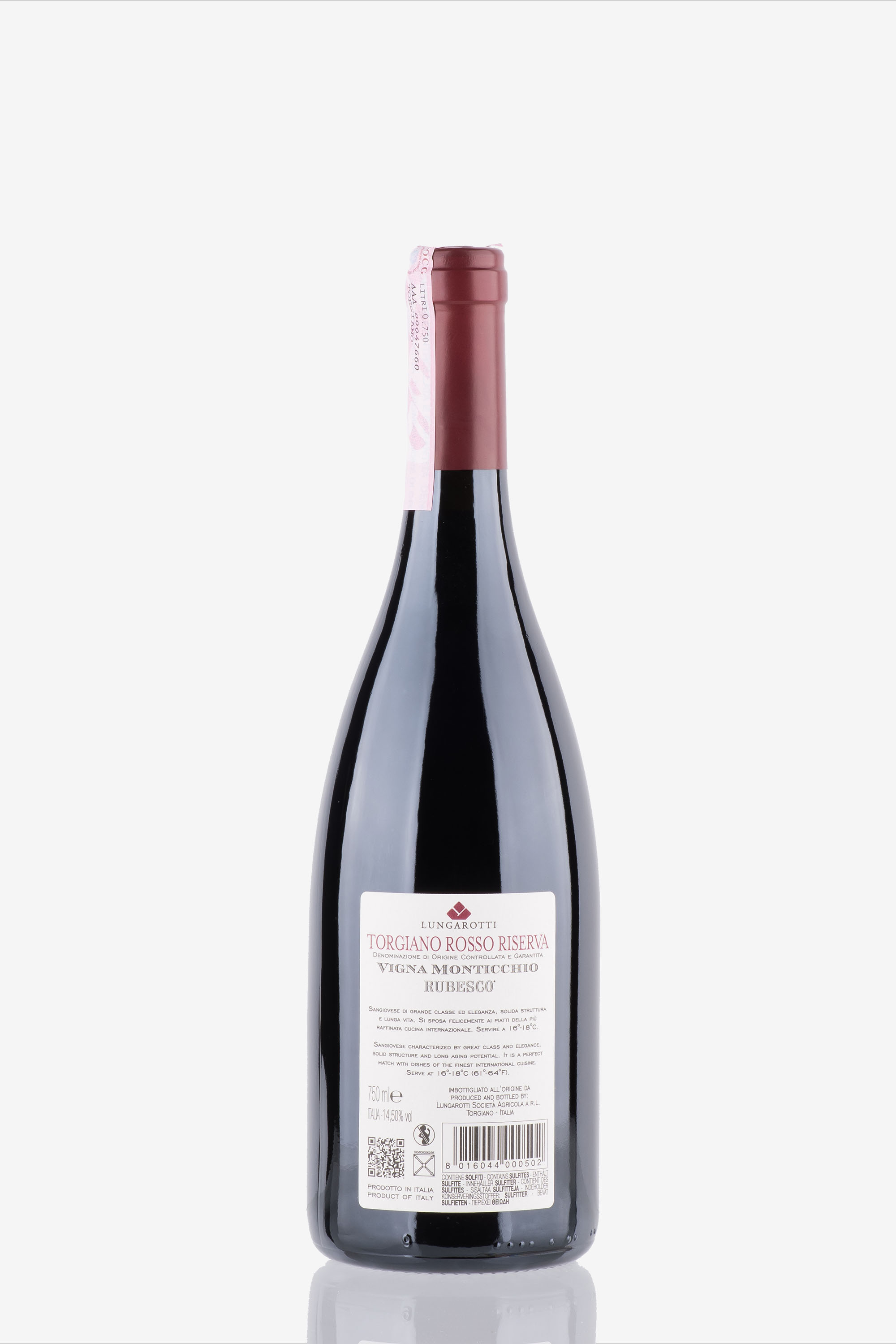 Rubesco Vigna Monticchio is one of Lungarotti winery's flagship wines and is made from Sangiovese and Colorino vines. Amazing for its ability to age, the grapes suitable for making this wine are carefully double sorted.
Bright ruby red. Black cherry in spirit, red berries, chocolate, spices, incense and menthol notes. Solid, enveloping and soft, warm with firm, refined tannins.
Grape varieties:
Sangiovese 100%
Of lacustrine origin, alternating clay and sandy layers
nd
10 ha
Double spurred cordon
4000-5000 vines per hectare
50 q
October
Steel fermentation with 15-20 days maceration. Aging in barriques for 12 months, then 3-4 months in steel and finally 40 months in bottle.
nd
---
---
Developed by

Bagubits
Copyright © 2023 Uglygrapes Srl - VAT 03936750045