'Caporale' Cacc'e Mmitte di Lucera Doc
Agricola Paglione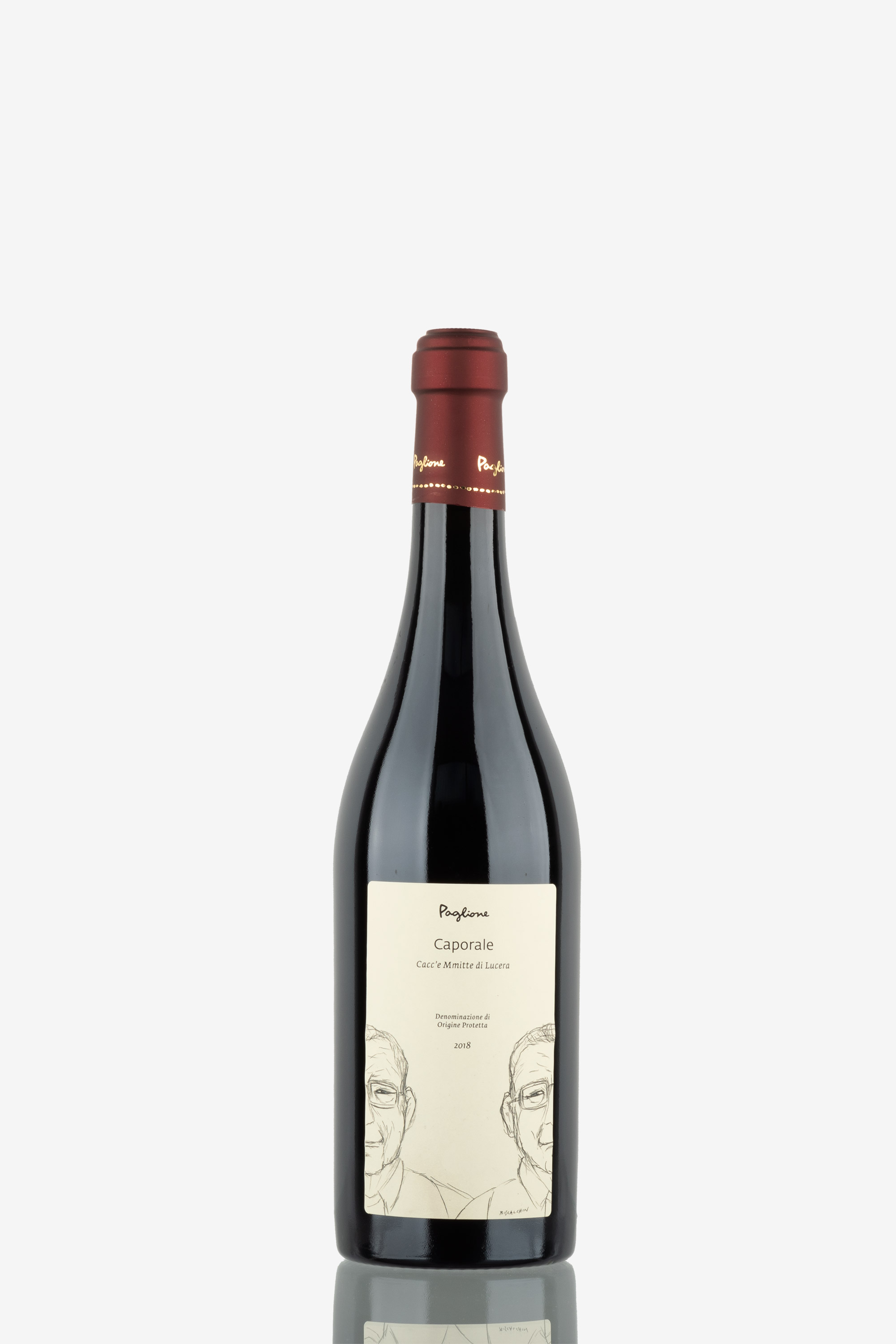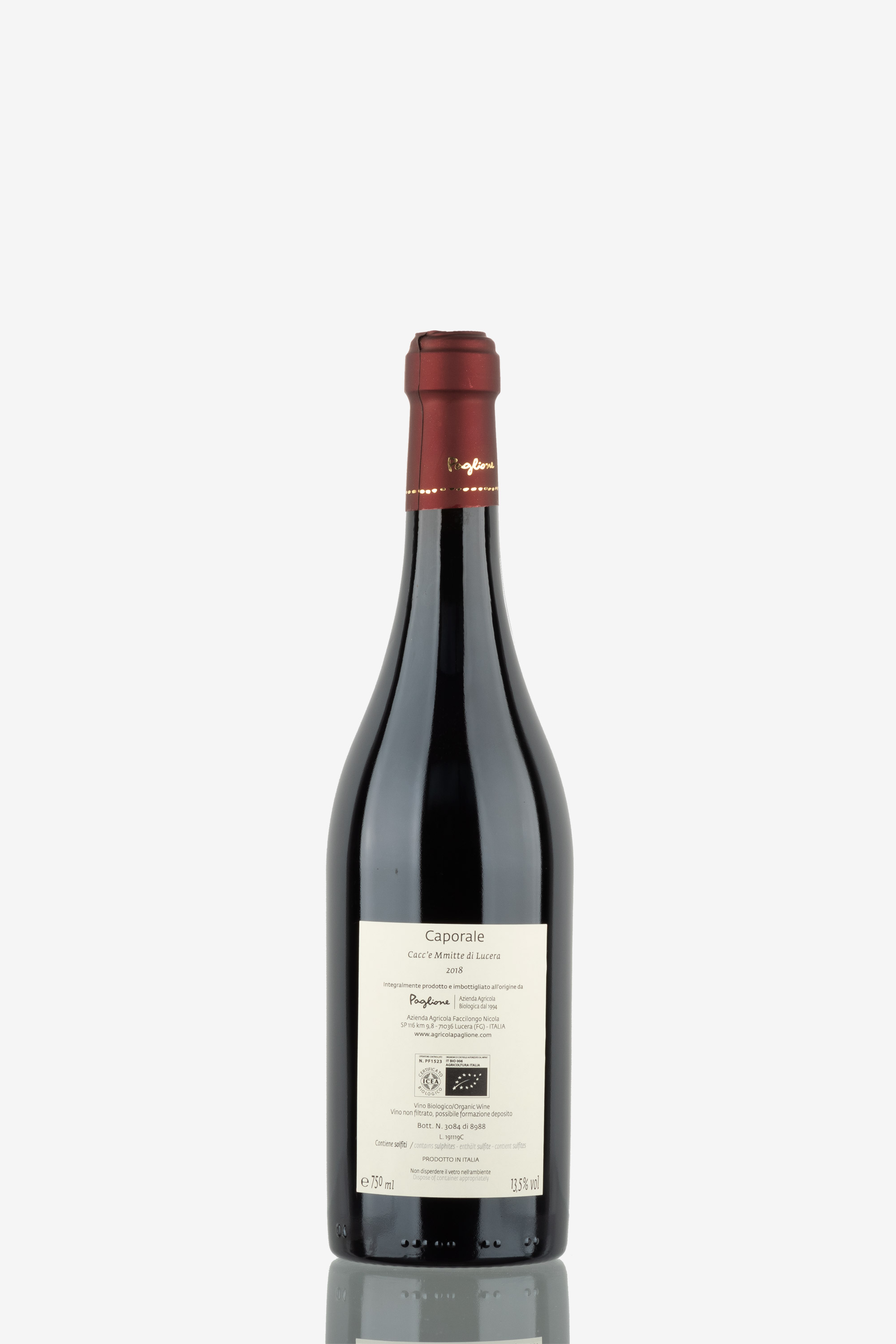 The name Caporale comes from the nickname given to the owner's grandfather, to whom it is dedicated. It is the main wine of the winery, which is located in the Lucera area in the province of Foggia, where Nero di Troia, Malvasia Bianca, Bombino and Montepulciano grapes are grown and vinified naturally without clarifying or filtering the wine.
Intense ruby red with garnet highlights. Red fruits, spices. Fresh fruity.
Grape varieties:
Montepulciano 25%, Bombino Bianco 15%, Nero di Troia 60%
Calcareous, medium-textured
na
na
Spurred cordon, guyot
na
na
na
Fermentation in steel with maceration for 12-15 days at 24-26°C. Aged in steel for 6 months, then 4 months in bottle. Not filtered nor stabilized.
na
---
---
OTHER WINES OF THE SAME PRODUCER
---
Developed by

Bagubits
Copyright © 2023 Uglygrapes Srl - VAT 03936750045