Ramìe Pinerolese Doc
Coutandin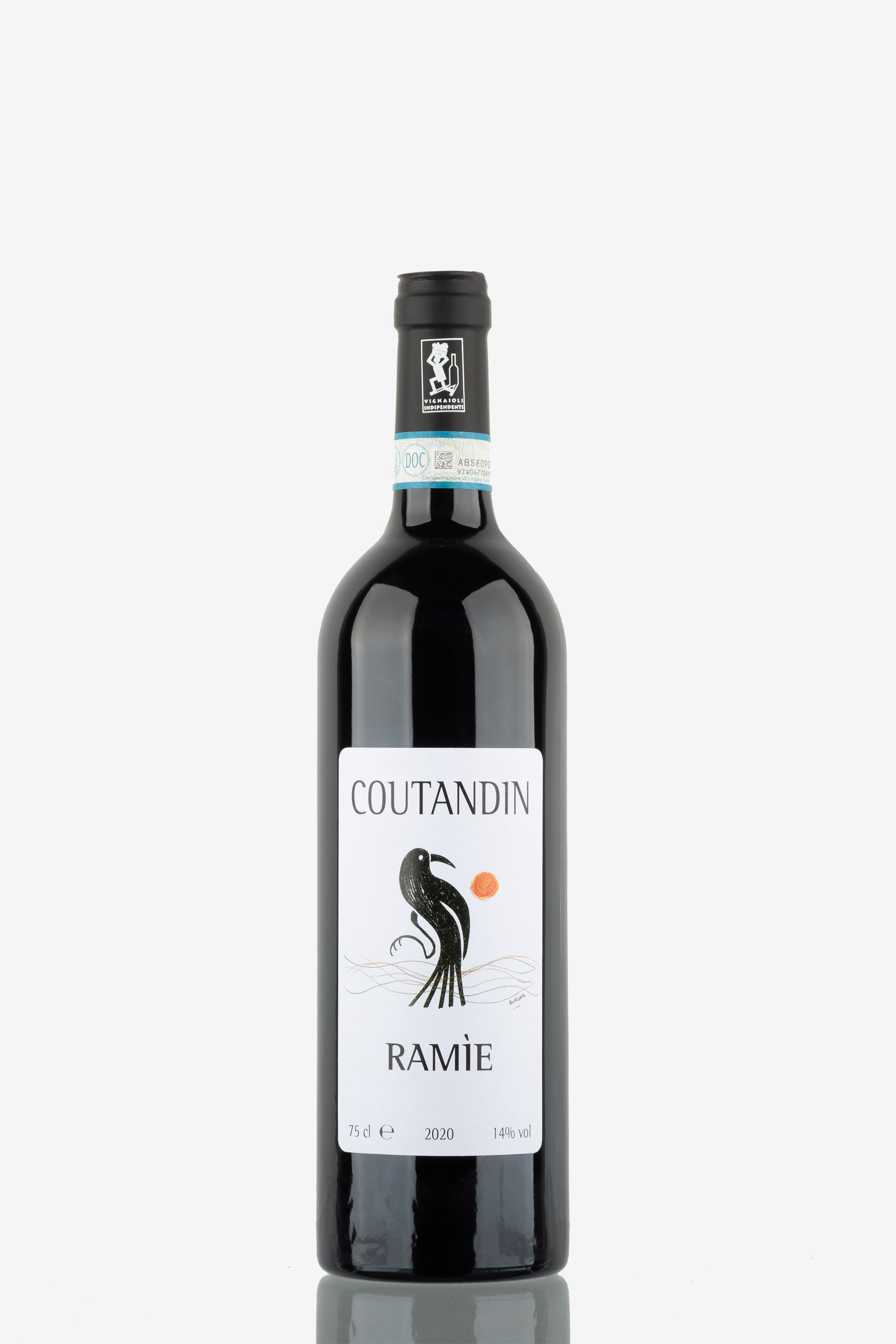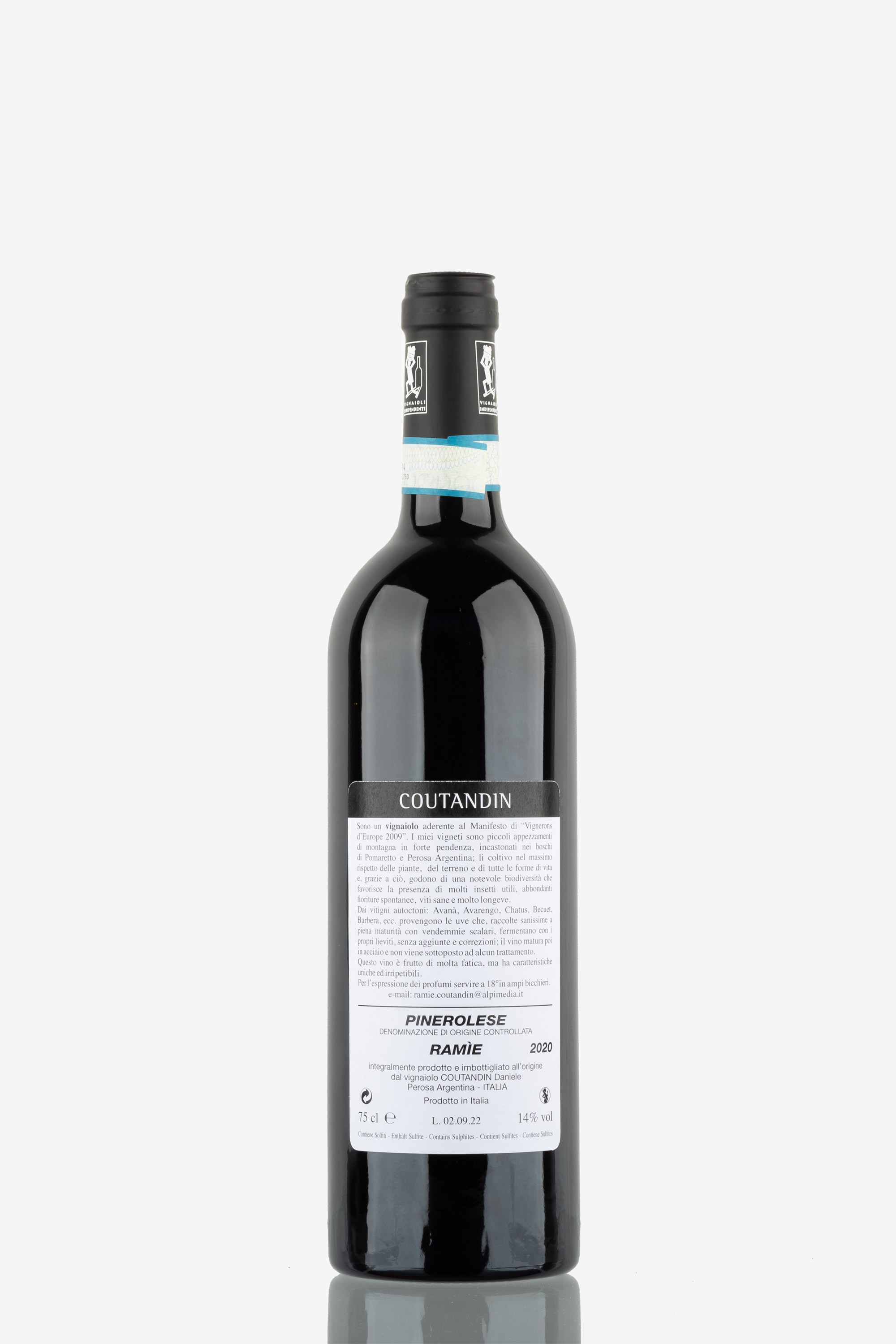 Daniele Coutandin's Pinerolese Ramie is a wine made from rare grape varieties, some of which are found exclusively in the Pinerolo area. Chatus, also called Nebbiolo di Dronero, was first documented in the 14th century and is described as "Nebulus." It is a traditional grape variety of Piedmont and its origins are uncertain. It currently grows almost exclusively in the hills of Saluzzo, in the province of Cuneo and in the hills of the Pinerolo area. Avanà is a native grape variety of Piedmont, but according to some scholars it was imported from France. It was first documented in 1606 and some genetic studies show it to be related to Amigne, a variety from Switzerland, and it is also related to Cacabouè, a grape variety from the Savoy region of France. The name Avanà comes from "abante," which means "forward" in Latin, and probably refers to the early ripening of this grape variety. It is characterized by a medium-sized pyramidal cluster with large, round berries that are very dark in color. It currently grows mainly in the Susa Valley and the Pinerolo area. Avarengo is a grape variety that grows in Piedmont mainly in Val Chisone, Val Pellice and Val Susa. Its name comes from "miser" due to its very low productivity. It is first mentioned in 1852, and throughout the 19th century it was a very popular grape. Avarengo is characterized by a medium to large pyramidal cluster with large spherical berries and a very dark blue thick skin. Becuet is a rare grape variety found exclusively in Piedmont, especially in the Susa and Chisone Valleys where it is grown on very steep terrain. It is characterized by a small conical cluster with small, oval berries with very thick skins.
Deep red. Fruits, flowers, spices. Fresh, structured, tannic.
Grape varieties:
Chatus 20%, Avanà 20%, Avarengo 20%, Barbera 20%, Becuet 20%
na
na
na
na
na
na
na
Spontaneous fermentation in steel. Aging in steel for 9 months. No clarification or filtration.
na
---
---
OTHER WINES OF THE SAME PRODUCER
---
Developed by

Bagubits
Copyright © 2023 Uglygrapes Srl - VAT 03936750045