'Barbichè' Vino Rosso
Coutandin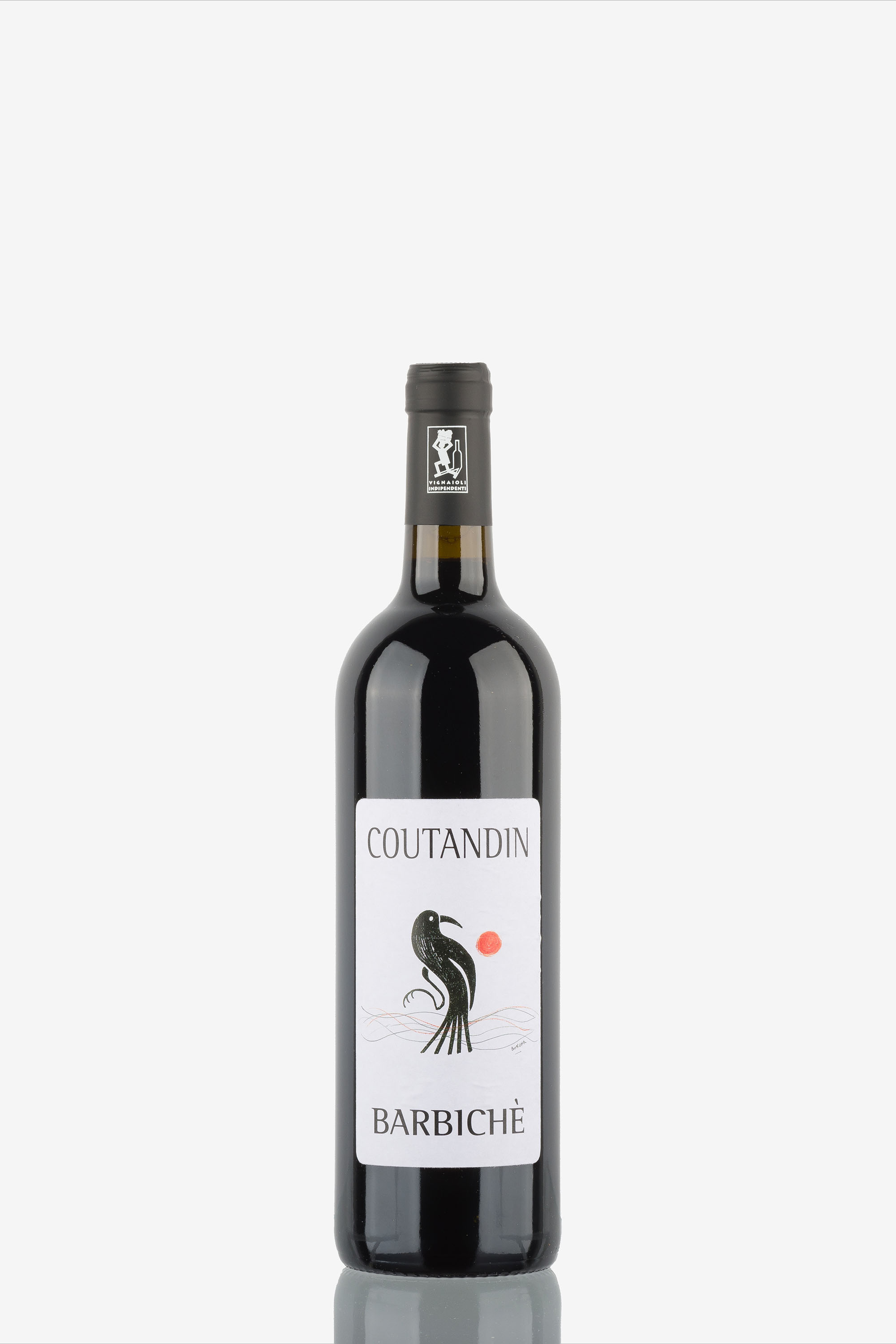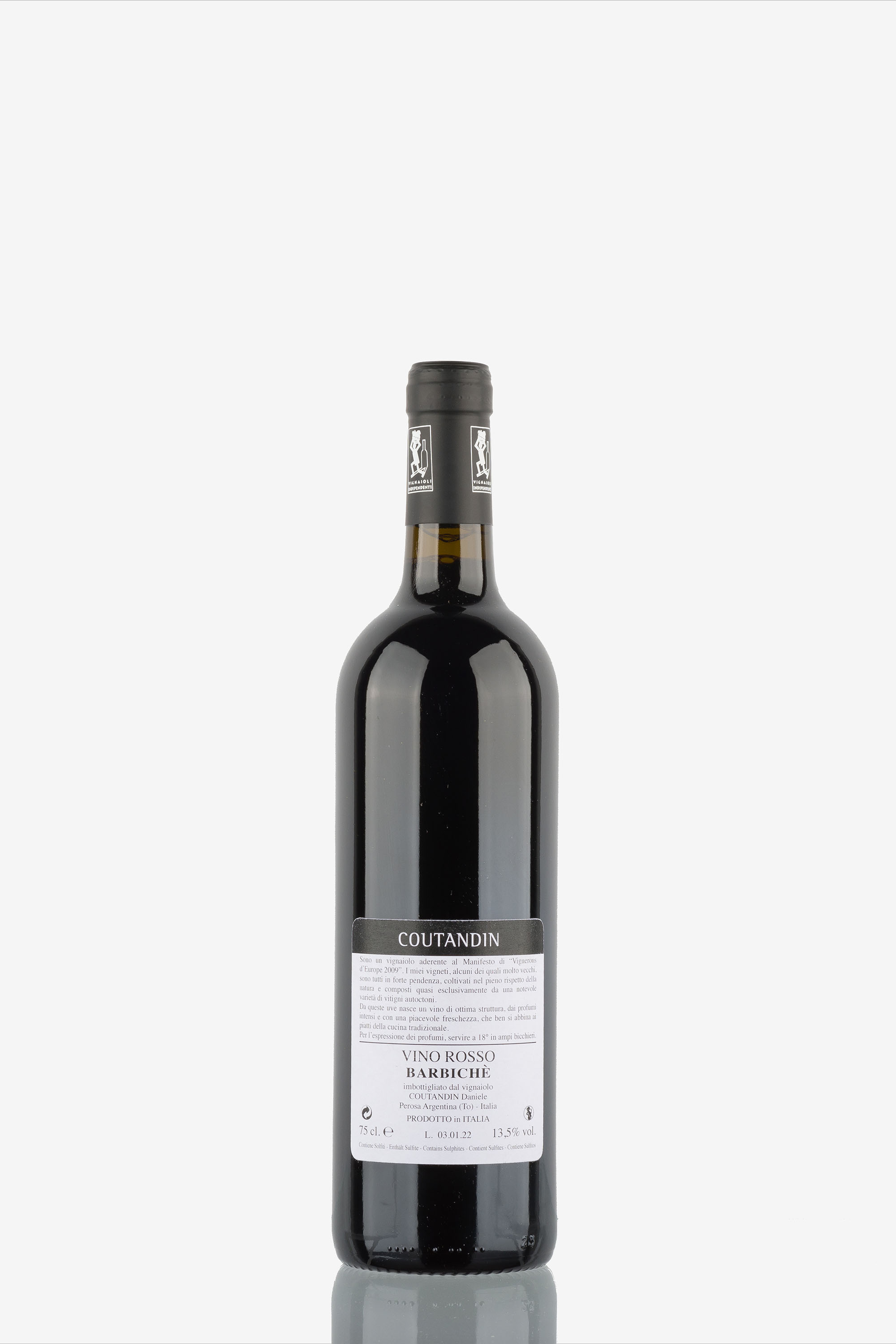 Daniele Coutandin's "Barbichè" is a wine made from a combination of rare grape varieties, typical of the Pinerolo area. The same grapes, from the same vineyards, are also used for the production of the better known Ramie, but Barbiché is produced only in the best vintages, and unlike Ramie it is aged in barriques. The exact length of aging varies with the vintage, but it is always quite long and lasts for several years.
Deep red. Red fruits, flowers, spices. Fresh, structured, tannic.
Grape varieties:
Barbera 20%, Avarengo 20%, Becuet 20%, Chatus 20%, Avanà 20%
Ferrous, rocky, moraine
na
na
na
na
na
na
Spontaneous fermentation in steel with 7-day maceration. Aged 12 months in steel and 48 months in barrique. No clarification or filtration.
na
---
---
OTHER WINES OF THE SAME PRODUCER
---
Developed by

Bagubits
Copyright © 2023 Uglygrapes Srl - VAT 03936750045