'Harmoge' Vino Bianco
Prima Terra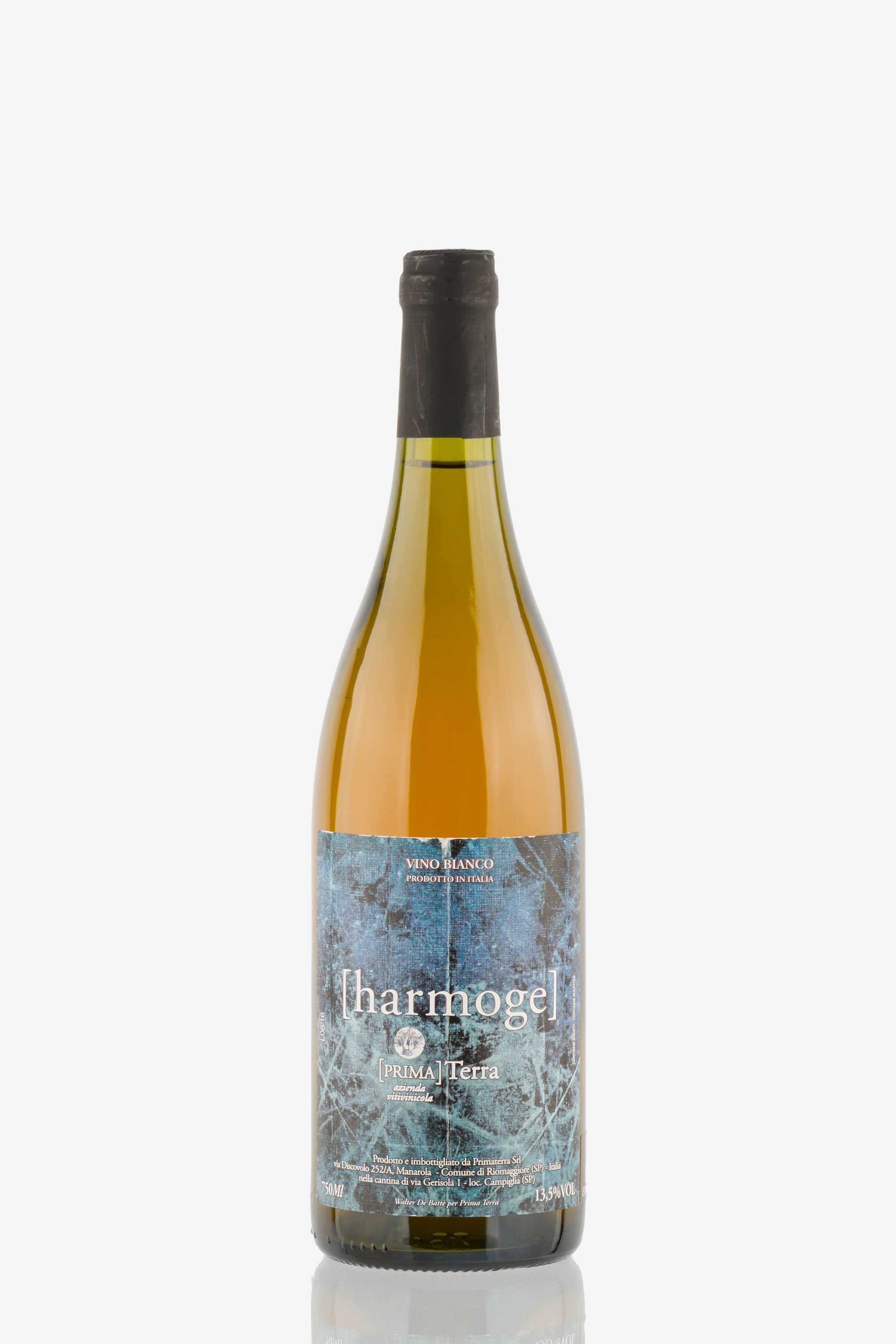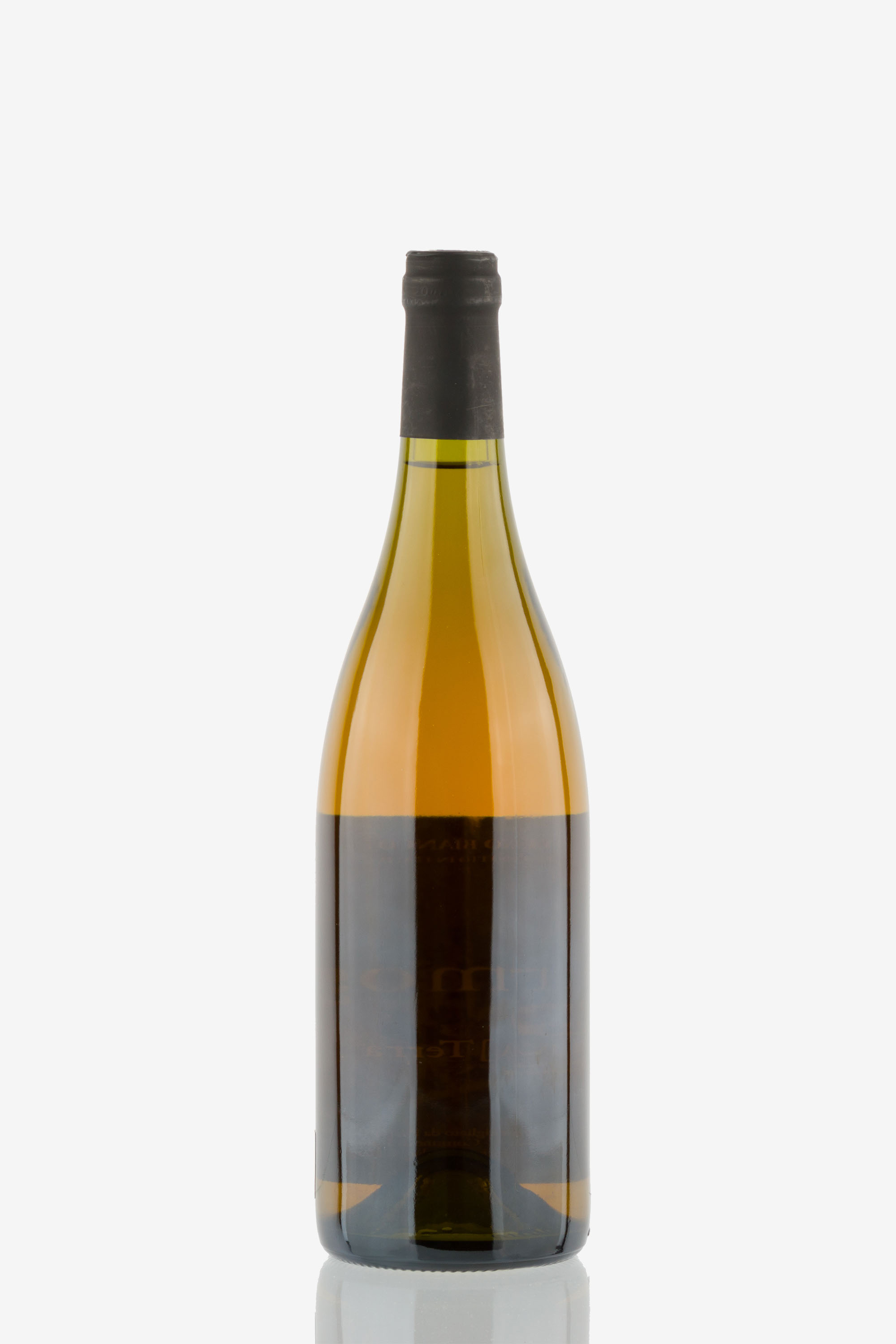 The name in archaic Latin means harmony, and represents the harmonization two vineyards, about 70 years old, growing in different areas in the province of La Spezia. The first, where Vermentino grows, is located at the bottom of the Val di Magra, with clay and loamy soils and a warm climate with a low temperature range. The second vineyard is on the heights of Manarola in the Cinque Terre, at 350 meters above sea level Bosco and Albarola grow on sand and cist soil, and the area's microclimate has a high temperature range that slows the ripening of the grapes, which are harvested beyond the month of September.
Golden yellow with amber highlights. Candied fruit, aromatic and balsamic herbs, resin, mineral notes and saltiness. Intense, soft, fresh, mineral and slightly tannic.
Grape varieties:
Vermentino 40%, Bosco 40%, Albarola 20%
Rich in skeleton, sandy
na
na
na
na
na
na
Spontaneous fermentation without temperature control, with maceration on the skins for 4-5 days. Aging for 15 months in 500l Slavonian oak containers, decanting in steel for 2 months and further aging in bottle for 6 months.
na
---
---
OTHER WINES OF THE SAME PRODUCER
---
Developed by

Bagubits
Copyright © 2023 Uglygrapes Srl - VAT 03936750045