'Kius Extra Brut' Vino Spumante di Qualità Metodo Classico
Marco Carpineti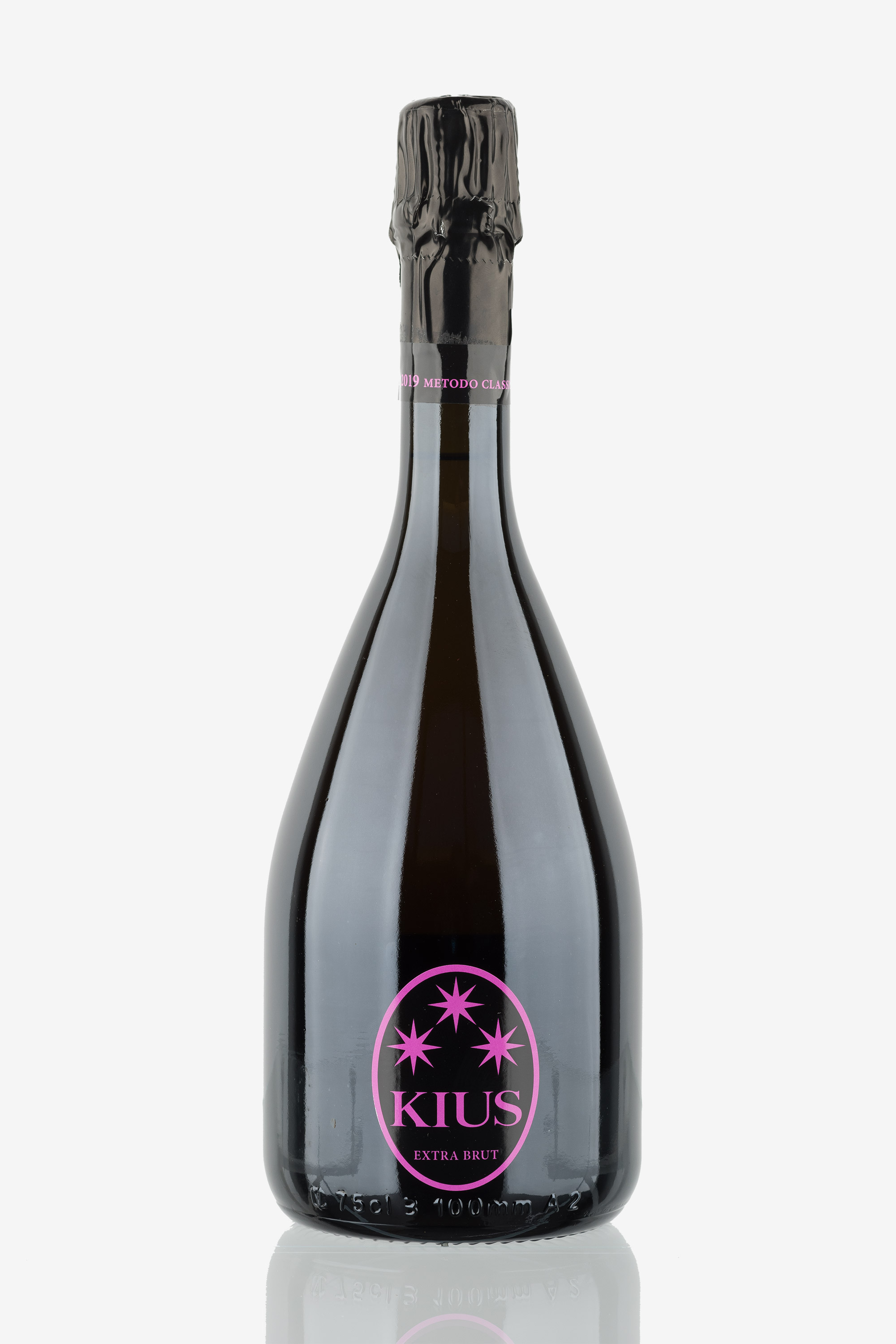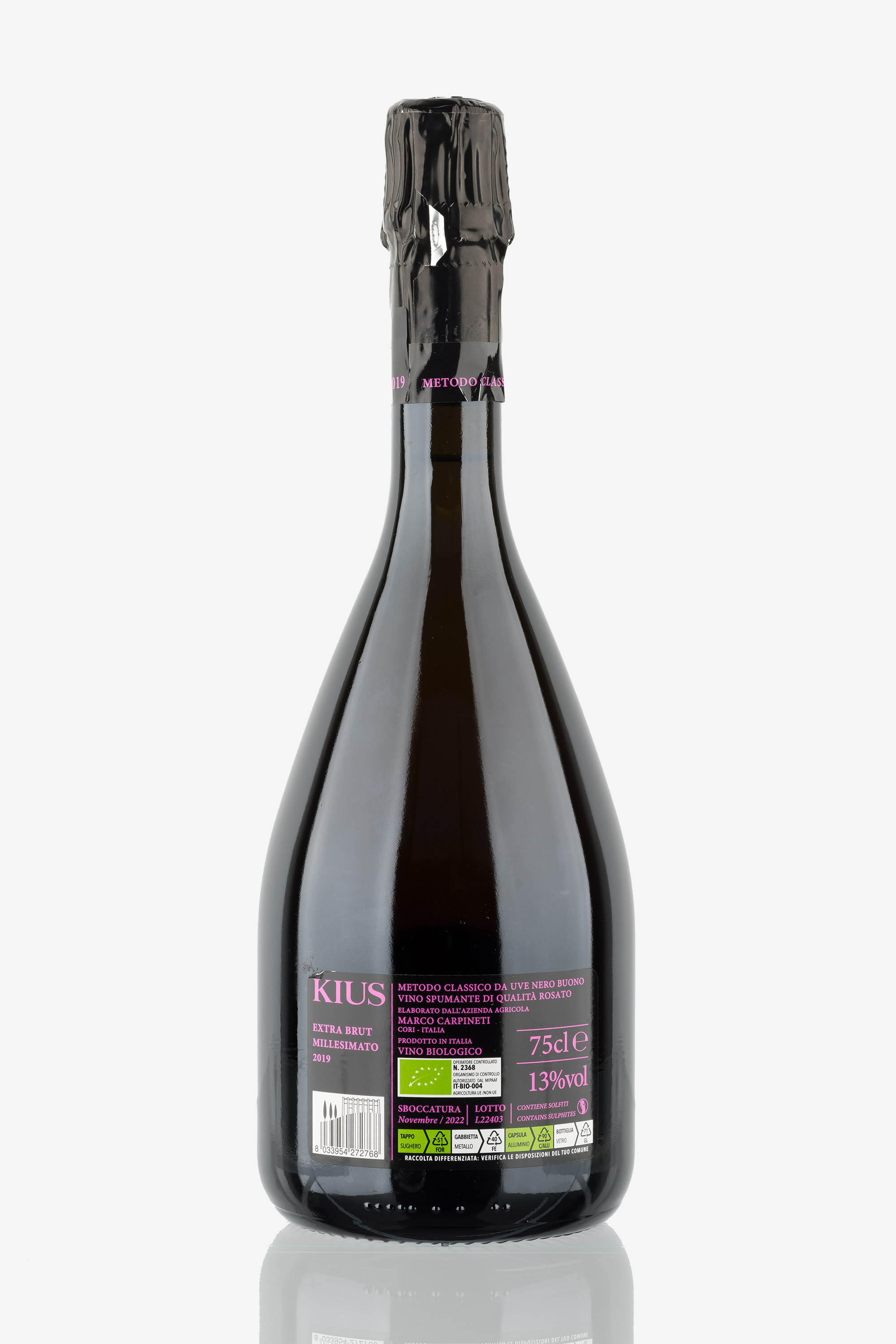 The Nero Buono grape variety takes its name from grapes that have a very dark color. It grows mainly near Cori, southeast of Rome, an area with ideal characteristics; the vineyards are planted on volcanic soil at an altitude of 500 meters. The vine almost disappeared, has been recovered and "Kius" is the result of long experimentation, which makes this sparkling wine the only one produced with Nero Buono grapes.
Bright golden yellow. Flowers(rosehip), citrus and wild strawberries, brioche bread. Fresh, punchy, savory.
Grape varieties:
Nero Buono 100%
na
na
na
Backrest
4500 strains per hectare
na
Early September
Fermentation in temperature-controlled steel and aging, also in steel, until April following the harvest. Foaming according to the classic method and aging in bottle for 30 months.
Less than 55 mg/l
---
---
OTHER WINES OF THE SAME PRODUCER
---
Developed by

Bagubits
Copyright © 2023 Uglygrapes Srl - VAT 03936750045