Vin Santo di Vigoleno Colli Piacentini Doc
Alberto Lusignani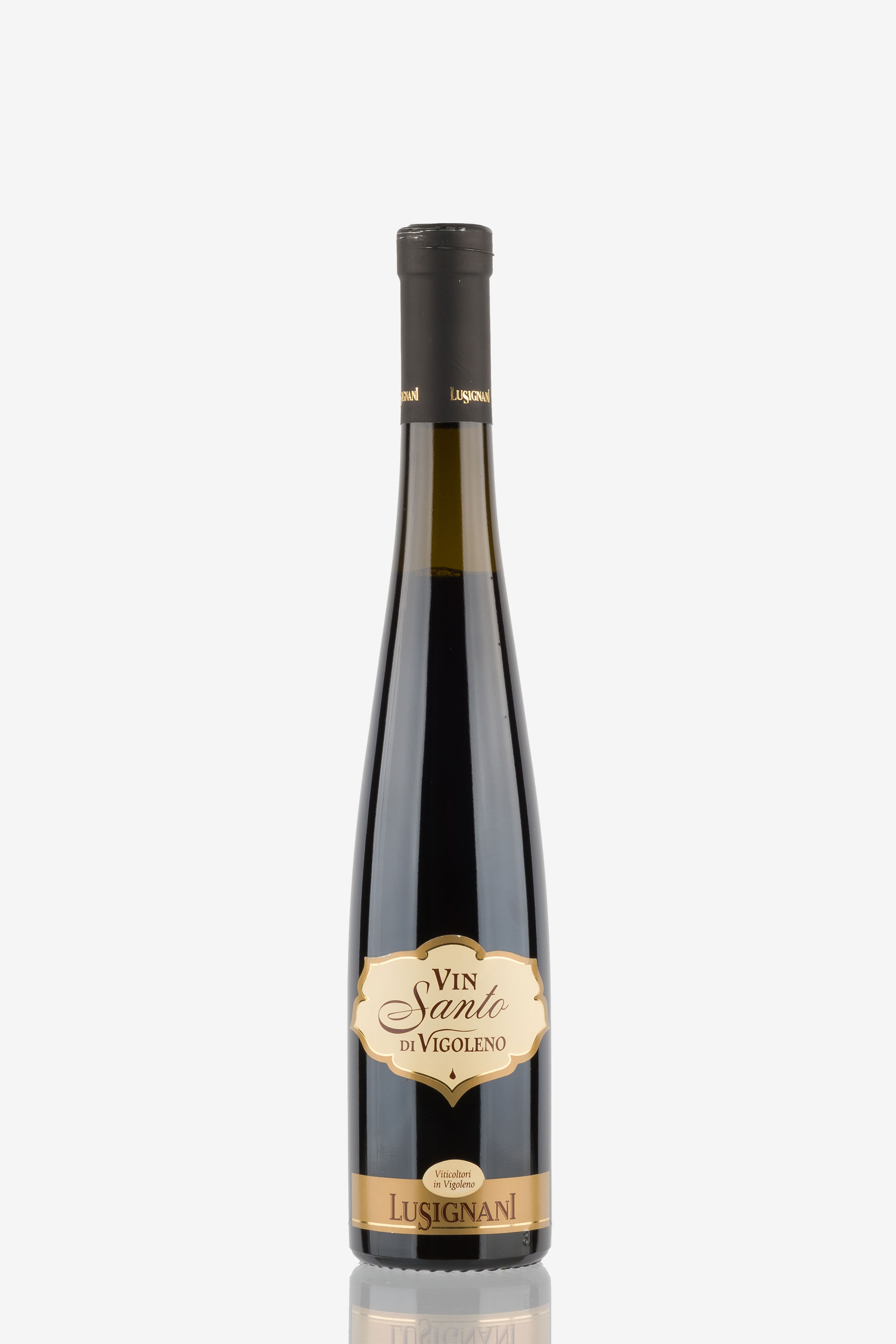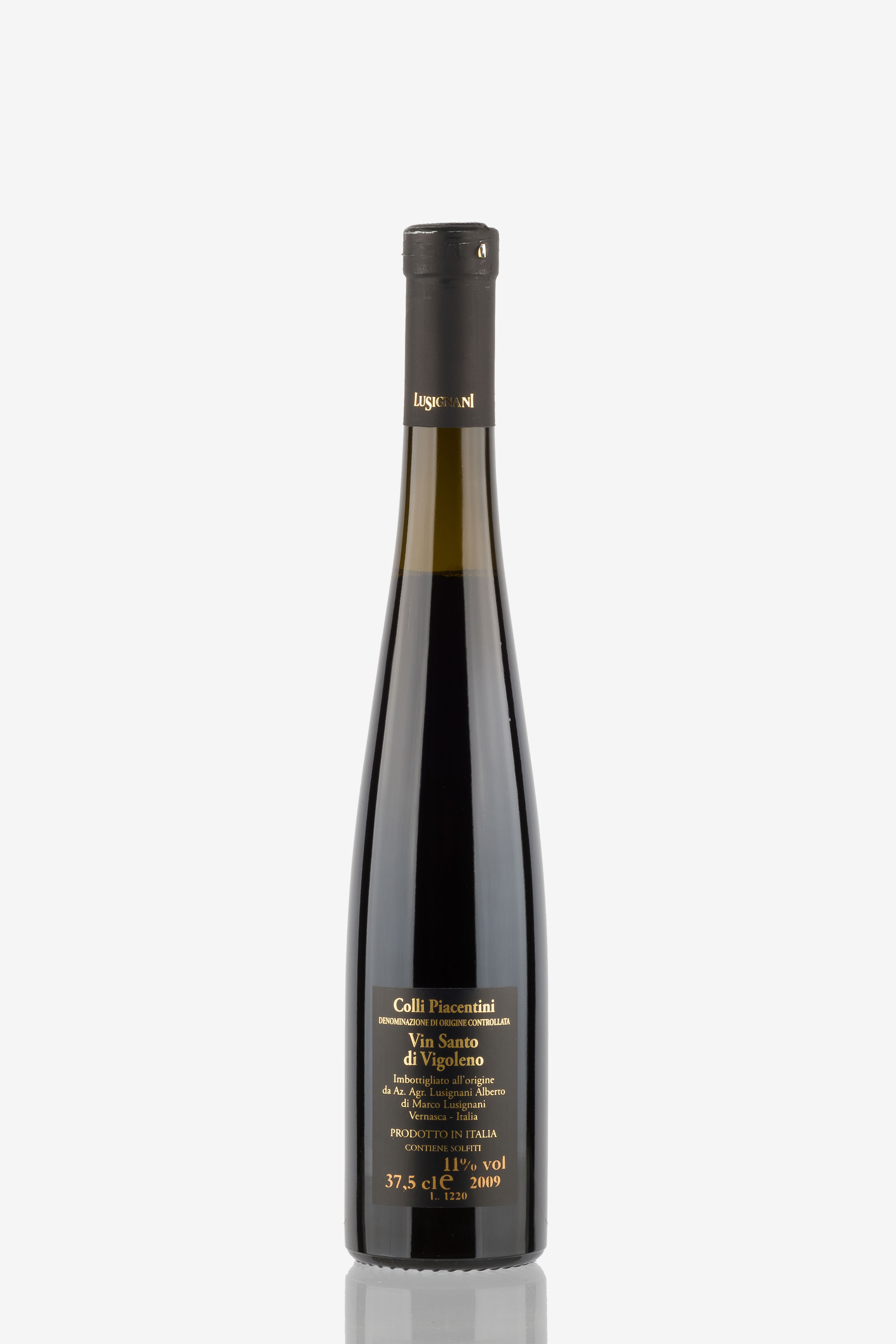 Vin Santo di Vigoleno is a passito wine produced following an ancient tradition, and the techniques used have been handed down orally from father to son since the 1700s. Grapes from indigenous varietals of the Piacentini hills are used, the Santa Maria, Melera in larger percentages, Bervedino Trebbiano and Ortrugo in smaller quantities. At harvest, only the best bunches are selected, which are then spread out on racks in dry, ventilated rooms where the drying process takes place. Pressing is done with an old vertical press, and the resulting must is first fermented in open vats and then racked into small, unroasted wooden barrels. The barrels are filled two-thirds full and left drained, and during the first few years of the aging process the wine is racked annually from larger capacity vessels into smaller ones. The wine loses volume from one year to the next, and at the end of the process the yield of fresh grapes to wine is about 15-20%. No yeast or sulfur dioxide is added during winemaking, and aging lasts up to 9 years.
Deep amber yellow. Balsamic notes, old wood, coffee liqueur, tamarind, dried fruit. Sweet, composed, lingering.
Grape varieties:
Bervedino 10%, Ortrugo 10%, Melara 40%, Santa Maria 40%
na
na
na
na
na
50 q
na
Withering of the grapes. Fermentation in open wooden vats. Aging in drained chestnut barrels, with annual racking into vessels of smaller volume. The total duration of aging is 8-9 years.
na
---
---
Developed by

Bagubits
Copyright © 2023 Uglygrapes Srl - VAT 03936750045