'Armacia' Costa Viola Igt
Criserà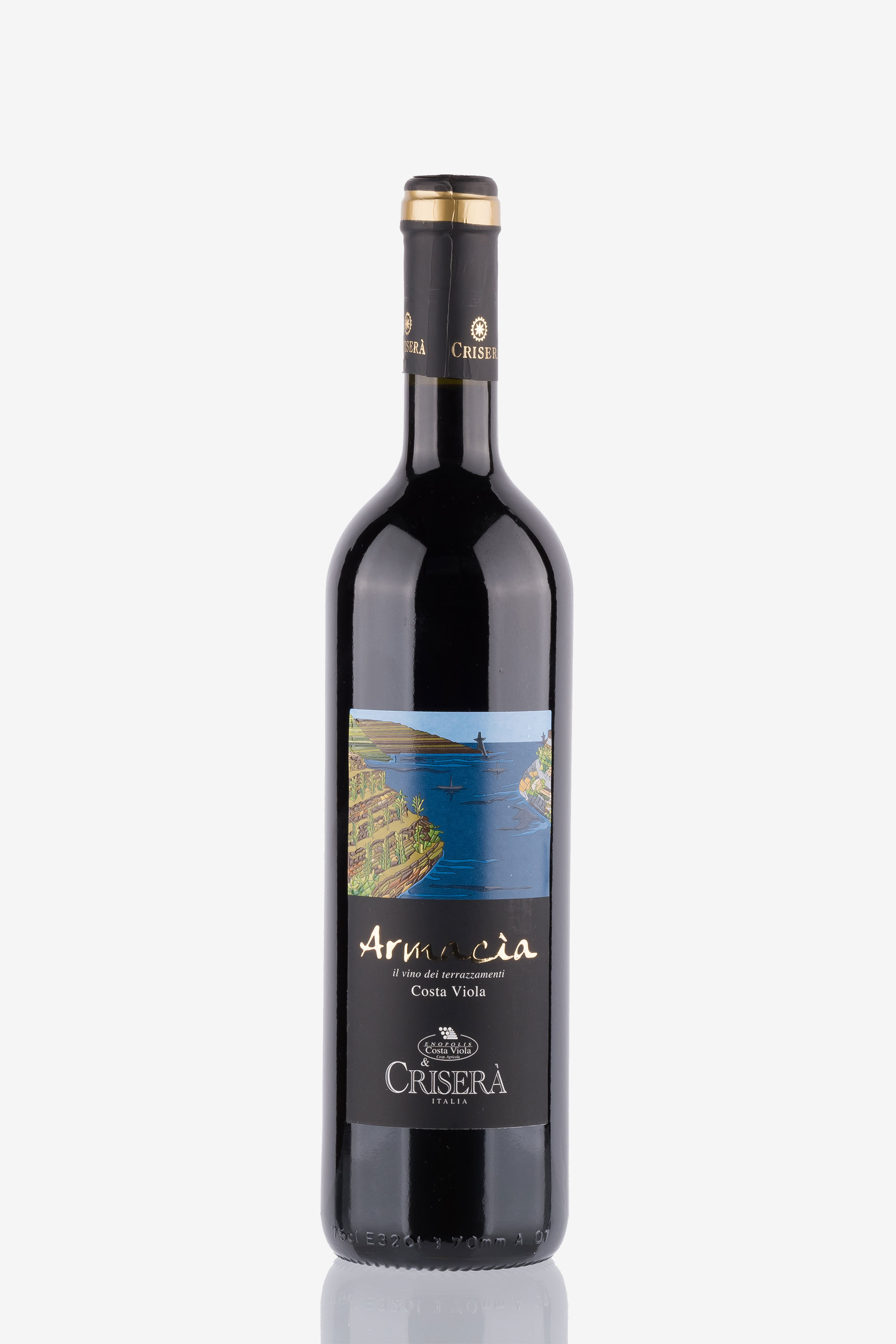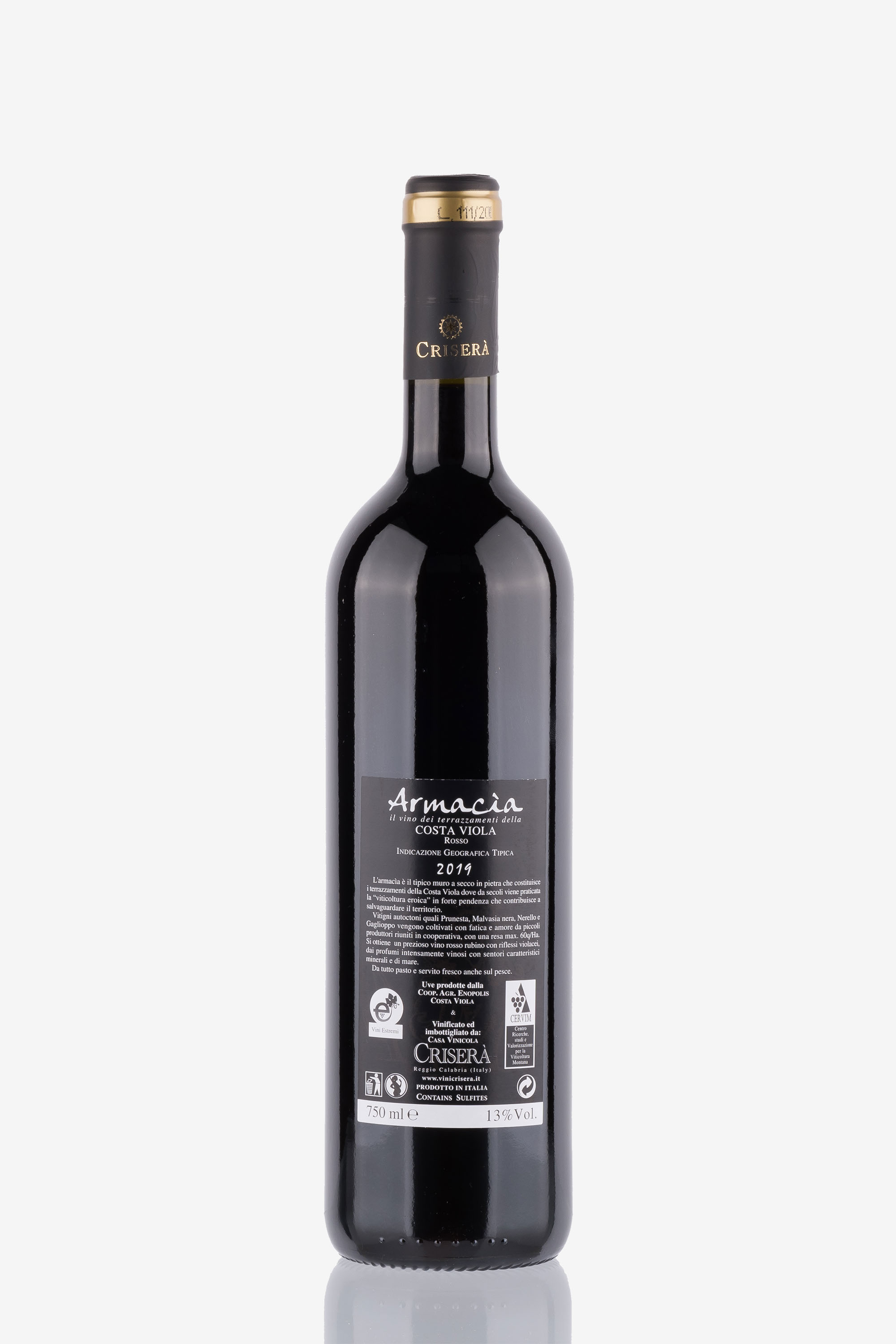 Armacìa has been certified by CERVIM as an extreme wine. Vineyards are cultivated on steeply sloping terraces on the Costa Viola, where "heroic viticulture" has been practiced for centuries and helps to safeguard the land also characterized by numerous small streams.
Intense, bright ruby red. Red fruits, spices, leather, balsamic notes. Warm, soft, tannic, persistent.
Grape varieties:
Gaglioppo 25%, Nerello Mascalese 25%, Malvasia Nera 25%, Prunesta 25%
Medium mixture, steps on the Strait
na
na
na
na
60 q
na
Pre-fermentative cryomaceration and fermentation in steel. Aging in steel for 6 months.
na
---
---
OTHER WINES OF THE SAME PRODUCER
---
Developed by

Bagubits
Copyright © 2023 Uglygrapes Srl - VAT 03936750045